Homemade Mango and Coconut Ice Blocks
300g coconut yoghurt

1 tablespoon desiccated coconut

½ teaspoon vanilla bean paste or extract

300mL Eastcoast mango nectar juice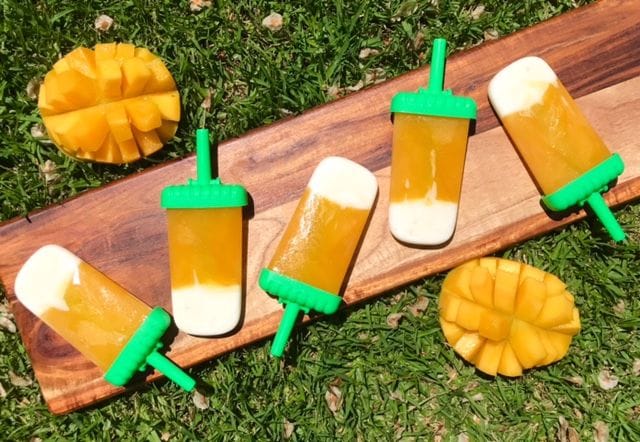 In a mixing bowl, add the coconut yoghurt, desiccated coconut and vanilla.
Mix until combined. Spoon the coconut mixture into six ice block moulds and add a pop stick to the centre. Place in the freezer for 30 minutes.
Pour the mango nectar drink into the ice block moulds, and place in the freezer for at least 4 hours to set.

Run the outside of the moulds under cold water to release the ice blocks.

Makes 6.